SMC Hydraulic Press Composite Molding Press
ZHENGXI 2500Ton SMC water tank Hydraulic Press!

Since the introduction of the first moulding compounds based on Unsaturated polyesters, this class of materials has developed into a variety of high performance SMC & BMC composite solutions for a broad range of applications In view of their excellent features and benefits, these materials will continue to be used for many demanding applications.
SMC is made as a continuous sheet. The resin paste is transferred to a doctor box where it is deposited onto a moving carrier film passing directly beneath. The doctor box controls the amount of the resin paste applied. Simultaneously, glass fibre rovings are fed into a rotary cutter above the resin-covered carrier film. Fibres are chopped to length (generally 25mm, or 50mm) and randomly deposited onto the resin paste.
Specification
This machine is mainly suitable for composite material molding, SMC BMC GMT; the equipment has good system rigidity and high precision, high life and high reliability. SMC Hydraulic Press, The process for hot press forming meets 3 shifts/day production.
The design of the whole machine adopts computer optimization design and analyzes with finite element. The strength and rigidity of the equipment are good, and the appearance is good. All welded parts of the machine body are welded by high-quality steel mill Q355B steel plate, which is welded with carbon dioxide to ensure the welding quality.
Name

Unit

Value

Name of machine

SMC hydraulic press

Model

Yz71-2500T

Main cylinder pressure

KN

25000

Return force

KN

3500

Max. liquid pressure

MPa

25

Daylight

mm

3200

Ram Stroke

mm

2200

Worktable size

LR

mm

3200

FB

mm

2200
Mahcine Picture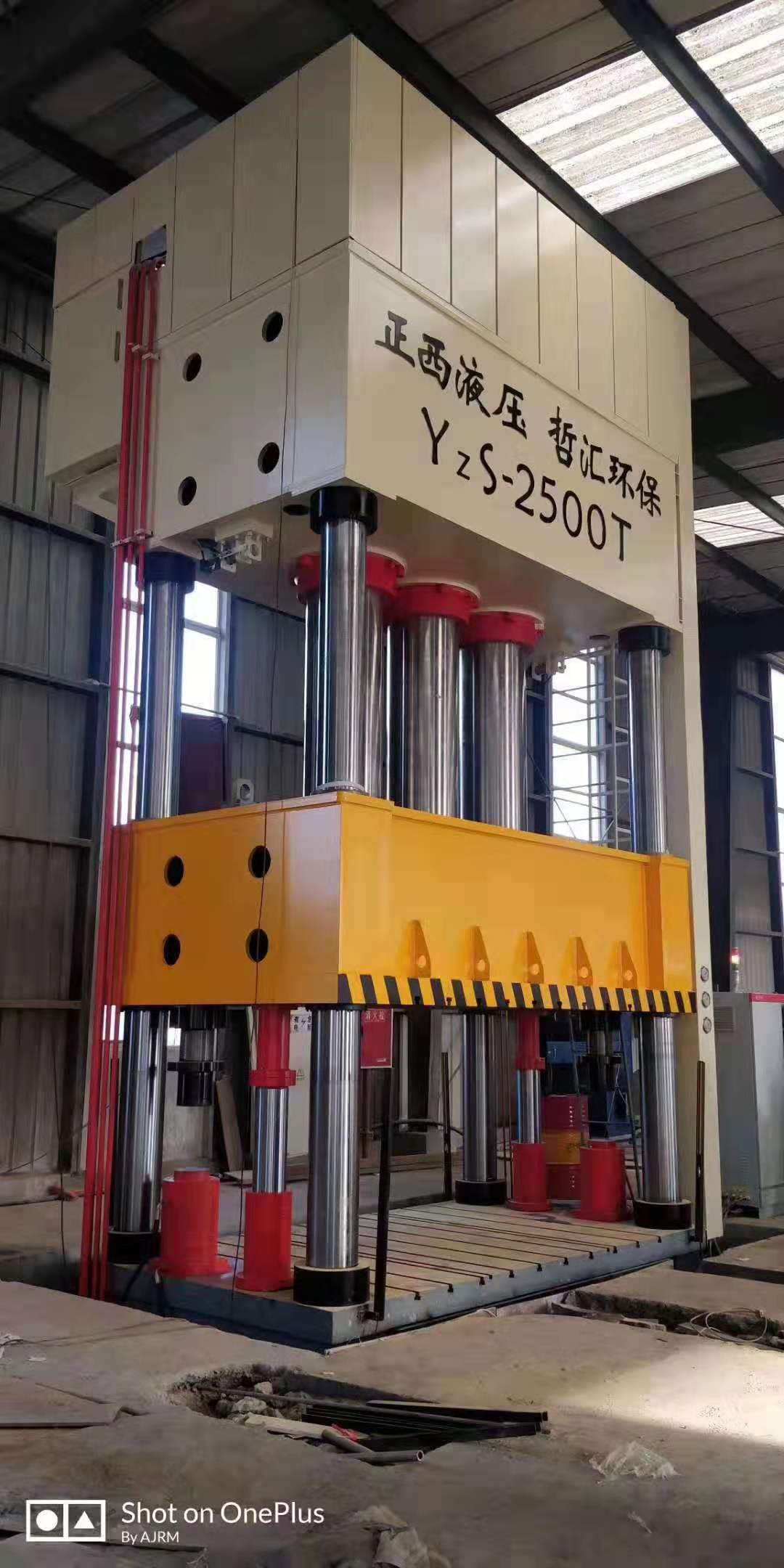 Quality Assurance and After-sales Service
The warranty period of the whole press machine is twelve (12) months as of the date of successful final acceptance and signature. The warranty period is not applicable to quick-wear parts or the damage due to the buyer's reason or failure to follow operation instructions.
Where the press machine assembly, key parts or common parts at many positions are replaced or repaired more than two times during the warranty period, the warranty period is recalculated from the date on which replacement or maintenance is completed and the press machine operates normally.
Where the press machine fails to operate normally, the supplier promises to respond within twenty-four (24) hours after receipt of an email, fax or notice of any other valid form from the buyer and to complete maintenance with a reasonable period required by the buyer. The supplier promises to answer the telephone from the buyer around the clock. The supplier provides paid door-to-door maintenance service during the whole service life of the press machine. For detailed maintenance charge, contact sales personnel.
---
ZHENGXI Hydraulic Press is an ISO:9001, CE certified company, we offer you various hydraulic press machine and other series of composites molding press. Contact us and get a detail on our machine.
As Per Customer's Requirement

Chongqing Port, Shanghai Port